On-Site Flu Clinic for Business Organizations
If you are an Employer
Getting sick can be expensive. Companies lose $135 in revenue per day when an employee is out with the flu.
If you are an Employee
Let your employer know about our workplace service. No one wants to catch the flu.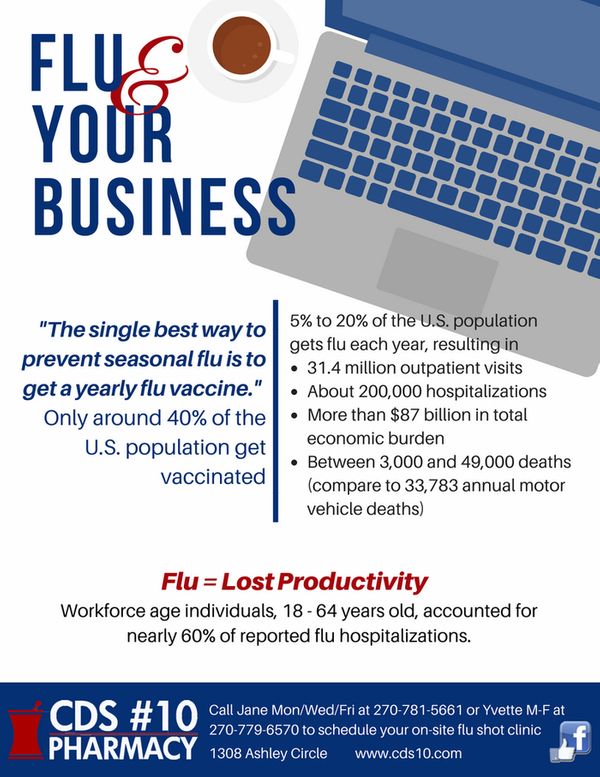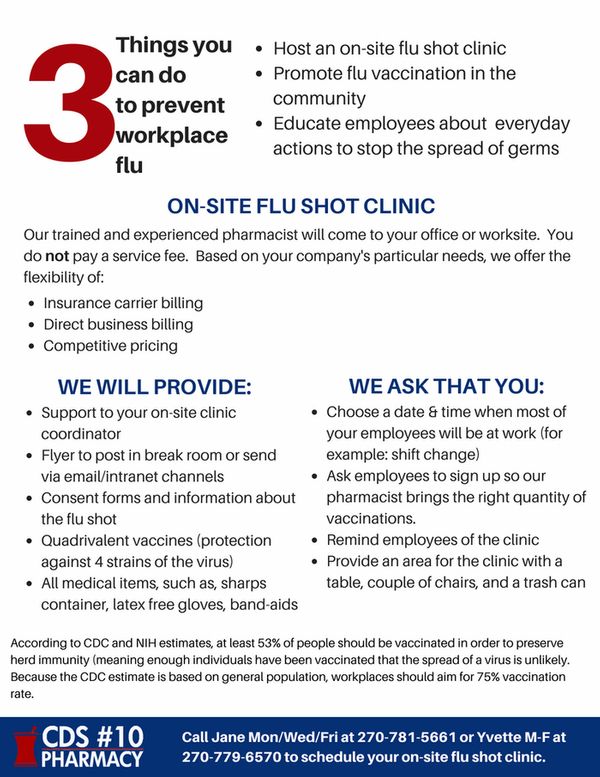 CDS #10 Pharmacy will come to your place of employment to administer flu shots. We provide on-site flu clinic services at NO COST to the employer. CDS #10 Pharmacy On-Site Flu Clinic service is available for business organizations in Bowling Green, Warren County.
To schedule a flu clinic at your workplace, call Yvette at 270-779-6570 or Jane at 270-781-5661
*Data from the University of Utah, 2014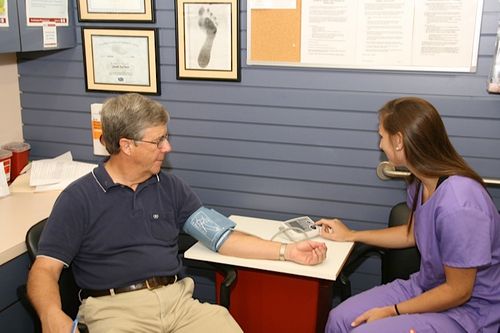 We offer a variety of screenings to meet your needs:
Blood Pressure monitoring by our pharmacists
Blood Sugar testing
On-site vaccinations for:
Shingles
Pneumonia
Pertussis
Travel Vaccines
Flu Shots
Hepatitis A
We have a travel flu-shot vaccination clinic. Contact us for more information.